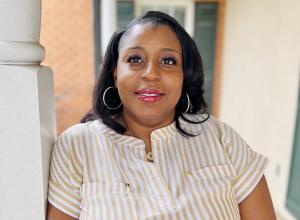 United Way 211 Operations Manager
Tabatha Ross serves as the United Way 211 Operations Manager.
She oversees the United Way 211 Contact Center Specialists to ensure the overall operation is maintained at a level acceptable for AIRS (Association for Information & Referral Systems) accreditation.
Tabatha holds a Bachelor's degree in Social Work (BSW) from The University of Louisiana Monroe and a Masters of Social Work (MSW) from Walden University. She is passionate about helping others and advocating for those in need.
Tabatha enjoys spending time with her husband, Orlando Sr., and three children, Orlando II, Tristin, and Orianna.