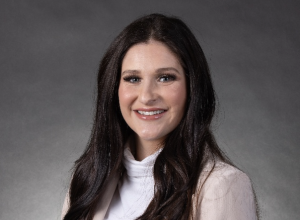 Digital Marketing Associate
Sydney Russo serves as a Digital Marketing Associate. Serving all departments of the organization, Sydney is responsible for supporting brand standards and guidelines, performing administrative tasks specific to the Marketing and Communications department, and maintaining website and social media content. She holds a bachelor's degree in Communication and is passionate about reading and writing.
Sydney enjoys spending quality time with her son, Turner, and her two nephews, Ledger and Griffin.