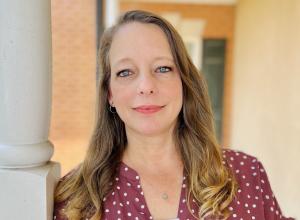 Resource Development Data Analyst and Administrator
318-545-2427
Roxanne Hancock is the Resource Development Data Analyst & Administrator. Roxanne provides all necessary data reports and analyses to the Resource Development Department for the annual campaigns. She is responsible for administrative duties including maintaining all data entry standards and overall structure of the ANDAR Data model.
Roxanne's desire is to utilize the collective background of her many years of experience in the education, banking, and insurance industries. She would like to use the knowledge she has gained to enhance the annual fundraising campaigns to greater growth. Roxane's ultimate vision is to reach, teach, and help all people in need in our community.
Roxanne is a native of Southern California. She has lived in Louisiana for the past 24 years and is more than happy to call West Monroe her home. She is married and has a 26-year-old son, 22-year-old daughter, and has also welcomed into her heart her 16-year-old step-daughter, and 14-year-old step-son. In her spare time, she loves spending quality time with her family playing games, going to the movies, and doing silly things together. Roxanne also enjoys reading and loves to volunteer her time – she truly enjoys helping others.