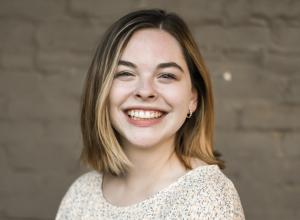 Campaign Associate
Courtney Jackson serves as a Campaign Associate. She works with volunteers, donors, and local businesses to run workplace campaigns, gives presentations on United way services, and cultivates relationships between United Way and the community.
Courtney holds a Bachelor of Arts in Political Science from Louisiana Tech University. She is passionate about advocating for a more equitable society for all and believes that real change starts in the community. She is an active member of Cook Baptist Church in Ruston and a volunteer at Life Choices of NELA.
In her free time, you might find Courtney coordinating and assisting at weddings, kayaking or watching The Office with her husband, Jack, or going on adventures with her pup, Honey.